We provide complete pool heating systems, from design, collector mounting, pipe connection to your existing pool filter, temperature control and power valve, to final startup and tuning.
Solar heat can extend your swimming season by 30%, giving you better use of your pool investment.
To adequately heat your pool, you need a collector array equal to at least half the pool surface area; three-quarters is better. Normally these lightweight panels are mounted on the nearest South-facing roof, although sometimes a rack or shade structure is built to support the collectors.
Often the existing filter pump can circulate pool water through the collectors, but if the available roof is two or more stories up, an additional pump is recommended. Heating is controlled by a weatherproof differential temperature module via a motorized valve, and this control can also act as your pool filter timer. It can even be set to automatically cool your pool at night if by the end of summer the water has gotten too warm.
Customized to
Your Needs
Solar Consultants offers water heating systems customized to your needs. Most are either of the pressurized type or the drainback type. These can be installed in new construction or retrofit into your building, and can be sized for residential or commercial water and/or space heating. (See our Radiant Heating page for further information on space heating with solar.) Either type can be installed in most homes or businesses in 2-3 days and you start saving money on heating immediately.
We also service all makes of water heating systems.
For design and tax credit information, owner's manuals, and other information, see our Library page.
Our Services
We install solar and high-efficiency heating systems in new construction and existing buildings; residential, commercial, and institutional. We also service all makes of solar, electric, and instantaneous (tankless) water heaters.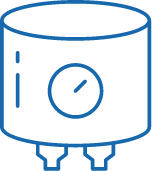 Water
Heating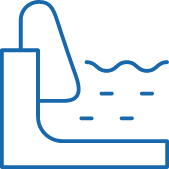 Pool
Heating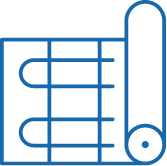 Radiant
Heating
Contact Info
Emails
Fred Stewart
Licensed plumber and solar thermal system designer
Tom Willis
Licensed plumber and NABCEP-certified system designer
Richard Copsey
Installer/technician
Our Certifications
We are certified as solar thermal installers by the North American Board of Certified Energy Practitioners, members of the American Solar Energy Society and of the North Carolina Sustainable Energy Association.