Residential systems typically cost about $8,000 – $9,000 including the parts (collectors, piping, pumps and controls, storage tank(s) with an electric backup element), labor, and taxes. With the ~$2,550 (30%) Federal Income Tax credit, your net first-year cost is $5,600-$6,300, not including the savings on your energy bills or (for new construction or if you needed to replace and aged heater) what you would have had to spend to have a new fossil-fuel water heater installed.
Your investment is paid back in fuel cost savings – how long this takes depends on how much hot water you use and your energy cost. If added to a home mortgage or financed, the added payment is less than what you save on electricity or gas, so you have positive cash flow from day one!
Figured over 20 years, your return on investment is over 9% and you prevent over 80 tons of greenhouse gases from entering our environment. But there is no reason to think your solar heater will only last twenty years. We maintain hundreds of systems installed in this area during the Carter administration, so those customers continue to save money on heating long past that 20-year projection.
You can feel the direct benefit every day. And since the installation adds value to your home or business, you can get the capital you invested back when you sell. These figures are typical for a family of four and will vary with the amount of hot water you use and with the cost of your current water heating. At current fuel prices a tank-type water heater fired with propane is the most expensive way to heat water and a modern condensing gas water heater fired with natural gas is the least expensive non-solar heater to operate. Electric instantaneous and tank-types fall somewhere in between. Heat pump water heaters, geothermal heat pumps or wood-fired water stoves that have water heat exchangers are sometimes options, but solar is the only free fuel going.
Customized to
Your Needs
Solar Consultants offers water heating systems customized to your needs. Most are either of the pressurized type or the drainback type. These can be installed in new construction or retrofit into your building, and can be sized for residential or commercial water and/or space heating. (See our Radiant Heating page for further information on space heating with solar.) Either type can be installed in most homes or businesses in 2-3 days and you start saving money on heating immediately.
We also service all makes of water heating systems.
For design and tax credit information, owner's manuals, and other information, see our Library page.
Our Services
We install solar and high-efficiency heating systems in new construction and existing buildings; residential, commercial, and institutional. We also service all makes of solar, electric, and instantaneous (tankless) water heaters.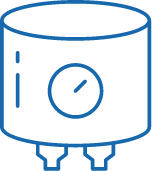 Water
Heating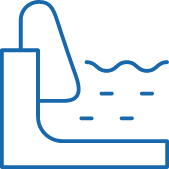 Pool
Heating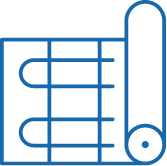 Radiant
Heating
Contact Info
Emails
Fred Stewart
Licensed plumber and solar thermal system designer
Tom Willis
Licensed plumber and NABCEP-certified system designer
Richard Copsey
Installer/technician
Our Certifications
We are certified as solar thermal installers by the North American Board of Certified Energy Practitioners, members of the American Solar Energy Society and of the North Carolina Sustainable Energy Association.