About Us
For the past 34 years, anyone searching for solar energy equipment in North Carolina would have found Solar Consultants. Founded in 1982 by Fred Stewart, Solar Consultants has been around since solar was a new energy source in the Triangle.
After graduating from one of the nation's first accredited solar energy schools, Fred installed his first system in 1979. He worked for two years with a solar manufacturer building solar collectors and heat exchange modules.
In 1982, identifying a need for competent installation and service support for the many solar companies that had popped up in the Triangle as a result of favorable federal solar income tax credits, Fred ventured out on his own and Solar Consultants was born. Tom Wills joined Fred in 1996, and they are now co-owners, with crews based in Carrboro and Louisburg. Justin Stiles, Richard Copsey, and Duane Scaggs have since joined as skilled technicians and installers. In 2019, Solar Consultants partnered with Progressive Service Company to provide top notch service to their customers and expand on previous services.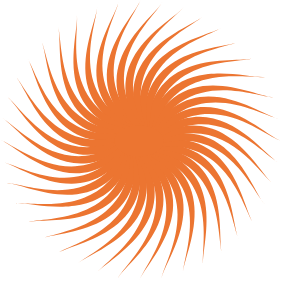 Our Commitment
When the government withdrew federal tax credits in 1985, many of the solar companies serving the Triangle abandoned the industry. A notable exception, Solar Consultants has maintained its commitment to the industry by continuing to provide high quality solar installation and system maintenance services to Triangle customers and have extended that commitment to on-site consulting across the country. We have installed thousands of solar systems across the state and helped develop some of the most innovative solar energy systems in the world. Over the past ten years we have expanded to include radiant floor heating — a great complement to both active and passive solar heating – and high-efficiency gas-fired backup heating. With the more recent comings and goings of state and federal tax credits, solar installers are continually popping up with imported wares and "interesting" claims. But none can claim the depth of experience integrating tried-and-true products in local homes and business that we offer.
Why Choose Us
So why should YOU choose Solar Consultants for your solar energy needs? First, our years of experience in North Carolina make us uniquely qualified to design the exact system each customer needs. We service all of the systems we install. In addition, we offer a warranty more comprehensive than any other solar installer's: we match the system component manufacturers parts warranty with a full labor warranty. This means that if a solar system component fails under warranty, we charge you nothing to diagnose and replace it. If you are considering other installers ask them to match this warranty! How can we offer such a comprehensive warranty while the competition cannot? Because at Solar Consultants, we install systems with only top quality parts and have the years of experience needed to do the job right.
Make a Big Difference, on a Local Level
At Solar Consultants, we remain as committed to solar energy today as we have ever been. Unlike other installers and service providers, we deal exclusively in solar systems and space heating systems that can use your solar heated water. We focus on serving the growing number of concerned citizens in the Triangle who believe that solar is a logical and necessary component of a responsible national energy plan. In choosing a solar provider, choose the experts who have seen the competition come and go. We believe that together we can all make a big difference on a local level.
We thank you for your consideration and look forward to serving all of your solar heating needs.
Contact Info
Emails
Fred Stewart
Licensed plumber and solar thermal system designer
Tom Willis
Licensed plumber and NABCEP-certified system designer
Richard Copsey
Installer/technician